I'm so excited to be sharing this Jack-O-Lantern sandwich as part of Cupcake Diaries 30 days of Halloween series! There have been some super fun Halloween projects going on so far and there is only more to come! This sandwich is the perfect snack and lunch idea for the kiddos and it comes together so quickly! What kind doesn"t love a grilled cheese sandwich and what better than one with a silly Jack-O-Lantern face!
All you need to do is cut the crust off of your bread slices and use a pumpkin cookie cutter to cut out a pumpkin shape. On one slice of bread cut out two eyes and a mouth. Prepare your sandwich as usual!
For more Halloween ideas and the other amazing bloggers that have participated check out these links: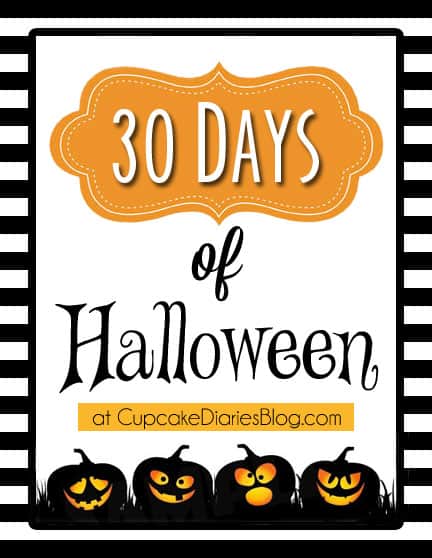 Katie is a Christian, wife and mother to two little boys and one little girl.She is a mommy blogger who loves crafting, diy projects for the home, cooking, and baking for her family.She enjoys making her house a home and encouraging other Momma's in the crazy and blessed life of motherhood!